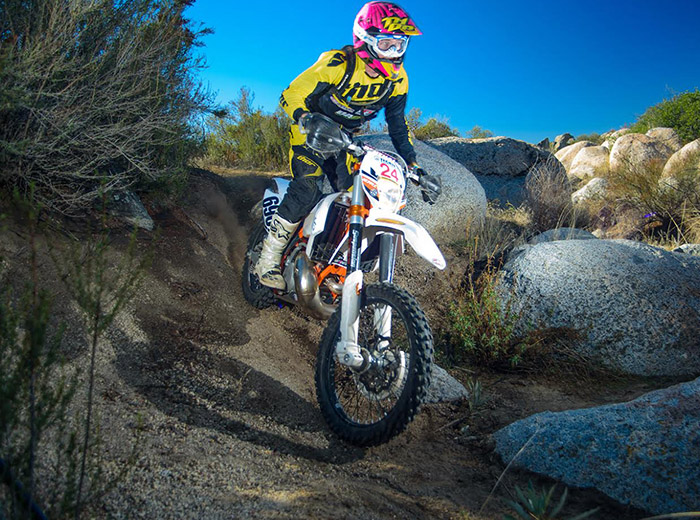 Video Links
---
The 2016 Los Ancianos Tecate Enduro
The 2016 Tecate Enduro was sort of a mixed format, taking the best parts of traditional enduro and mixing it with the sprint enduro. Starting four riders per minute, racers competed on three separate loops of increasing difficulty with short breaks and restarts between each loop. The mainly single track course was a mix of new freshly-cut sections and many old Tecate Enduro trails from the '70s and '80s that were resurrected especially for this event.
The competition for many riders was the race course itself, while up front there was a fierce battle between the eventual podium finishers. First overall was Noah Kepple, second Gary Sutherlin, and third, Justin Morgan. The Top Team award went to Justin Morgan, Grant Stately, Schuyler Schoonmaker, and Kyle Williams.
Class winners were: AA – Noah Kepple, A Open – Kevin DeJong, Vet 30+ – Rowan Trefz, Senior 40+ – Steve Levian, Super Senior 50+ – Chilly White, Master 60+ Jim Beauchamp, Women – Brooke Hodges
---
The Official Results are In!
Results by Class
Thanks to all who made this event possible, particularly the competitors!
---
Club Photos
---
Media Coverage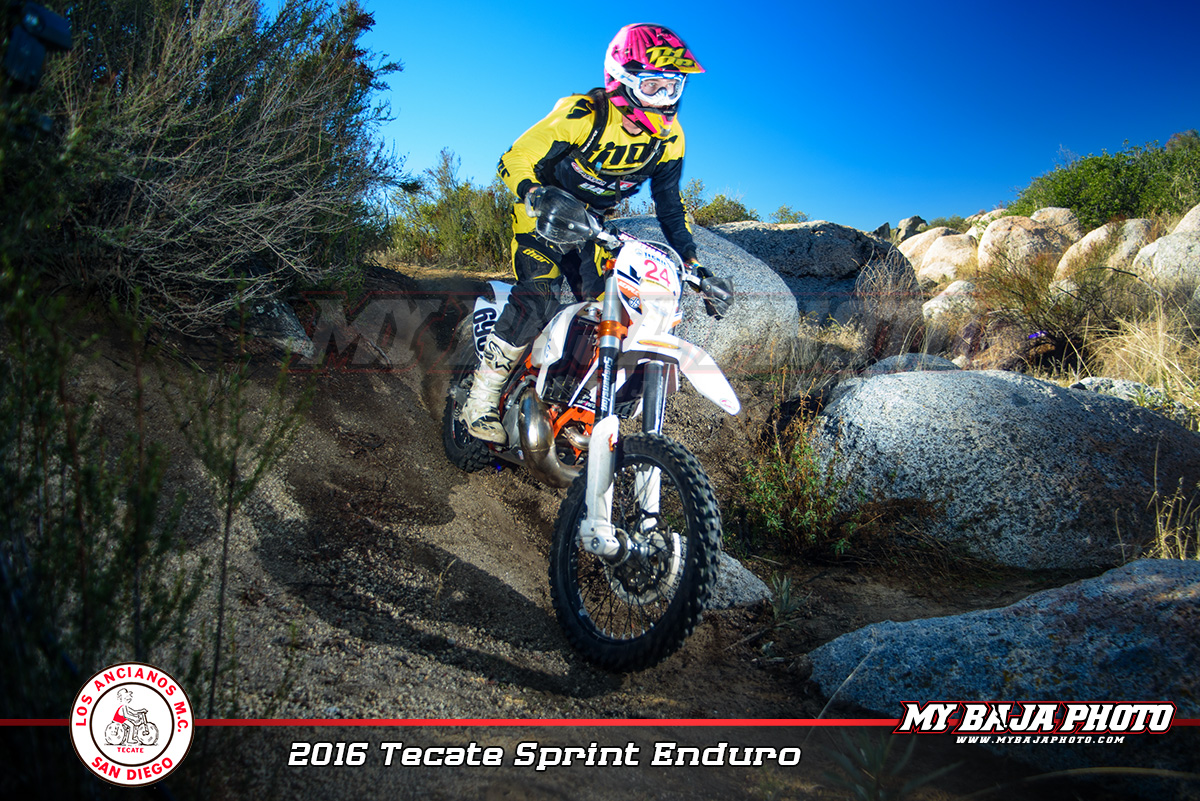 MyBajaPhoto
All pictures and content courtesy of MyBajaPhoto
DirtRider
All pictures and content courtesy of DirtRider