Ivan Ramirez Takes Overall Win
Video Links
---
2012 Tecate Hare Scramble
What an epic day of racing in the hills east of Tecate, Mexico! The 2012 Los Ancianos MC Tecate Hare Scrambles drew riders from as far away as Michigan, Hawaii and even Australia. We also attracted the very best off-road riders in the country including factory KTM star Ivan Ramirez, endurocross riders Bobby Garrison and Gary Sutherlin and off-road legends Larry Roeseler and Ty Davis. All challenged the technical single track trails creatively linked together by the trail master Los Ancianos members.
To all the young riders, older riders, really old riders and women, thanks so much for your efforts and congratulations. You have accomplished a lofty goal of conquering an extremely tough race course against very good riders. Ivan Ramirez, our overall pro rider rode beautifully, even with Bobby Garrison right on his heals the entire race. Ivan not only won the DP Racing/Desmond McDonald Holeshot award of $300 but also the $1,000 MalcolmSmith Motorsports/KTM Pro Challenge.
A special shout out to Ironman class winner Justin Morgan. Racing on the tight trails for over four hours against a bigger than expected field, he handled it easily, or at least it looked that way. It was so incredible to hear his little 125cc Yamaha two stroke at 100% full throttle 95% of the time. Multi time Los Anciano enduro winner Larry Roeseler used all his years of experience to stay with Justin but the young buck was too strong.
A word of thanks and appreciation goes out to all those riders who spent their hard earned money, trained their bodies and made all the other sacrifices to enter our event. Without your participation our race would not hold the prestige that it does.
Thanks also to all the club members, volunteers, Mexican ranchers and sponsors who help make this event a happen. It takes many people and many man hours to put on this race so thank you.
Our Mexican rancher friends who own the properties where we race deserve a special note of thank you. Without their cooperation and support we would not have a place to ride. Please, please respect their property rights and do not ride on their properties.
December 7th, 2013 will be even better! Watch this website for updates and new information.
Thank you again,
Scott Penwarden and all the Los Ancianos club members
---
The Official Results are In!
---
Media Coverage
Showcasing their bikes at the Pro podium are: Gary Sutherlin (3rd), Ivan Ramirez (1st), and Bobby Garrison (2nd)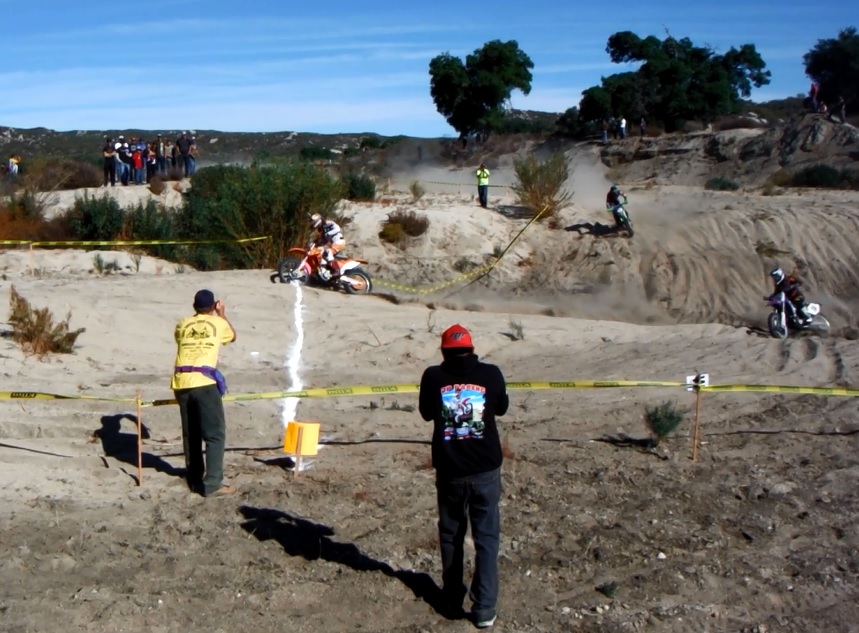 Reed Haberer
All pictures and content courtesy of Reed Haberer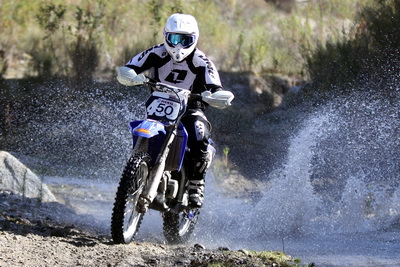 DirtFocus
All pictures and content courtesy of DirtFocus
Enduro360
All pictures and content courtesy of Enduro360
KTM Press Release
All pictures and content courtesy of KTM