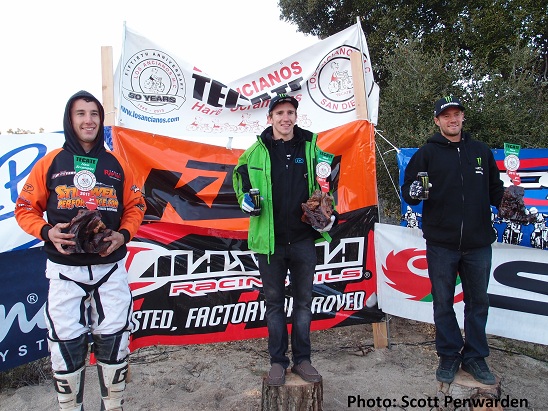 Taylor Robert takes to the 2011 Tecate Win
Video Links
---
2011 Tecate Hare Scramble
Past winner of the Tecate Hare Scrambles Jamie Lanza takes the DP Racing-sponsored Desmond McDonald Holeshot Award and shows a valiant effort before an unfortunate rock-related mechanical problem derails his shot at defending his title. And it is Taylor Robert from Team Kawasaki who wins the 2011 Tecate Hare Scrambles and thus receives the $1,000 KTM Pro Challenge honors. Kawasaki teamate and winner of the 2010 Tecate Enduro, Bobby Garrison takes the second place Pro finish. Ian Blythe, 2010 ISDE and 2011 Enduro World Championship competitor rounds the Pro podium with an impressive third place. Proudly, the first Mexican national and fourth Pro finish goes to Ivan Ramirez who put in a tremendous effort battling with two of the top three finishers during the event. Fifth place Pro finish goes to Colton Haaker, of endurocross and trials fame. Finishing sixth place Pro is Nick Burson from Factory Husqvarna Zip-Ty Racing Team. Rounding out seventh place is Matt Henderson. Ron Wilson of Baja 1000 Ironman fame overcomes challenging course conditions to take the $200 Ironman prize home. In addition, Ms. Ault takes the women's trophy, and Tecate trail master Jim Beauchamp wins his class. Congratulations to all racers joining our event under such great course conditions and thank you to all who made this competition possible.
---
Special Thanks…
To all the Los Ancianos MC club members, volunteers and Mexican land owners needed to make this event happen. It takes almost a year to prepare for this race but in the end the positive feedback we get from all of you riders makes it all worthwhile. Please thank club members Tommy Thrailkill, Paul Eddy, Phil Peterson, Jim Tripp, our president Don Chalmers and the rest of the club members for all their hard work and time spent on this race. Thanks also to all our sponsors. Please support those who support the sport. Please also respect the private property of the ranchers where we hold this race. We have a one day use permit from these ranchers so please do not ride on their property. And finally, thank you to, the riders. We know you travel far, spend lots of money and train your body for race day but without you the race wouldn't happen. We truly appreciate your support of the race and the Los Ancianos MC, and we look forward to seeing you at our next event.
---
The Official Results are In!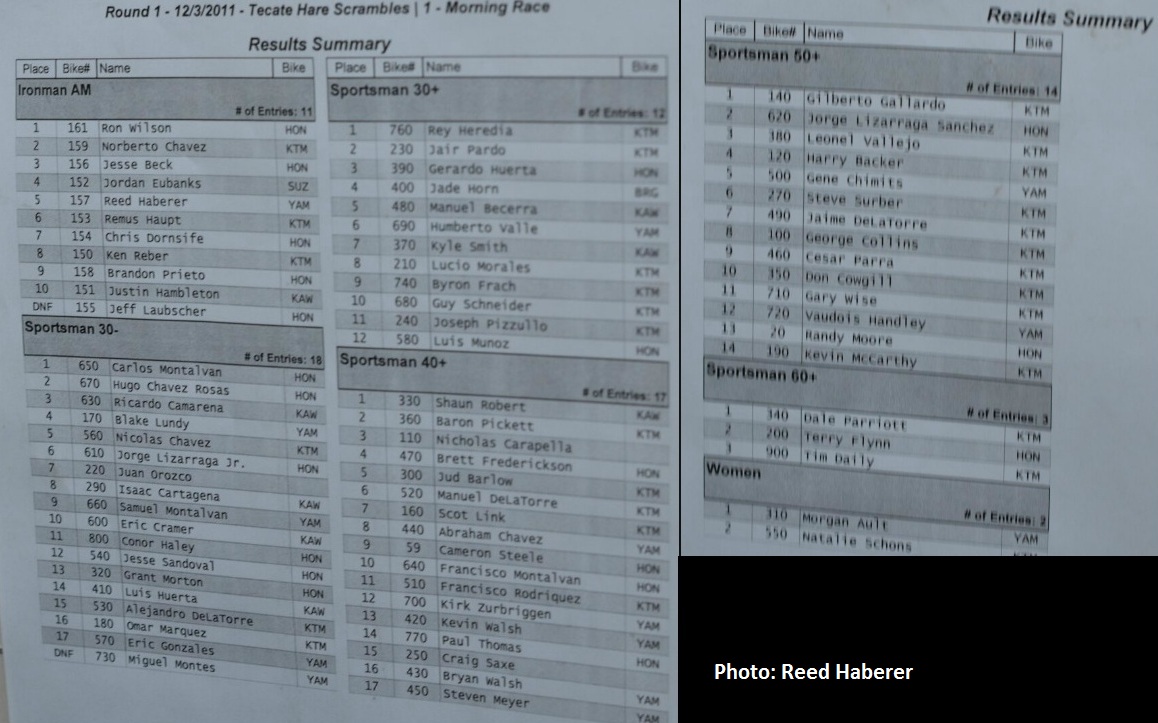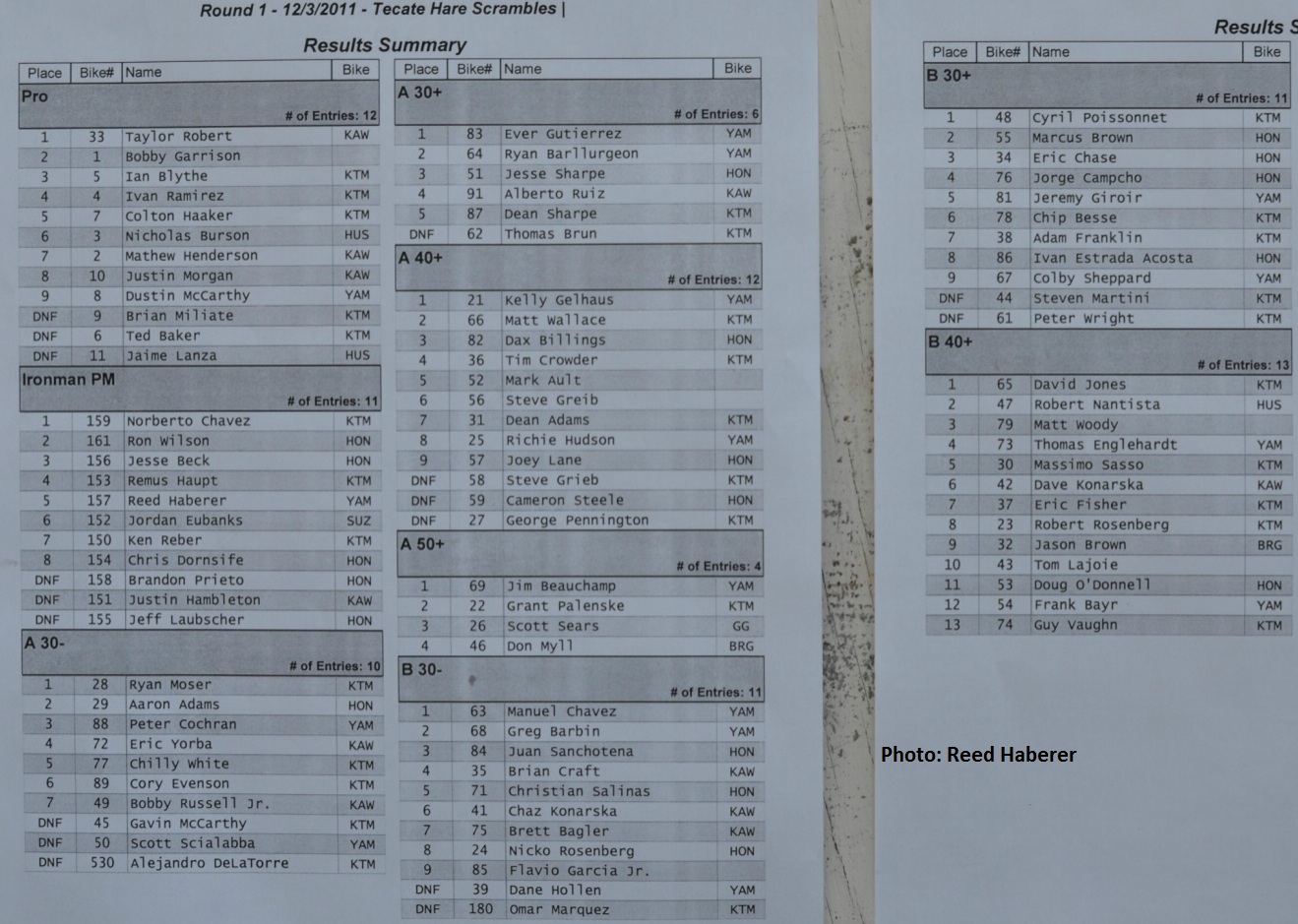 Thanks to all who made this event possible, particularly the competitors!
---
Media Coverage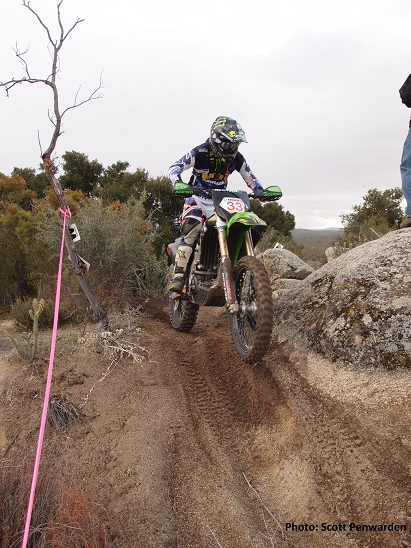 My Baja Photo
All pictures and content courtesy of My Baja Photo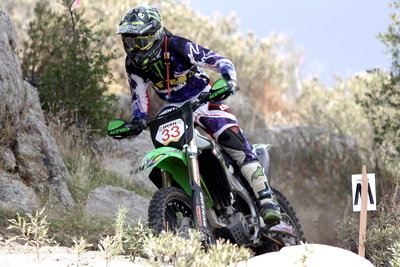 DirtFocus
All pictures and content courtesy of DirtFocus
Kawasaki
All pictures and content courtesy of Kawasaki